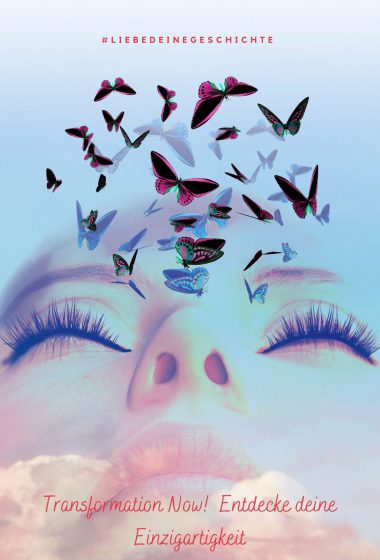 Der Schmetterling ist seit vielen Jahrhunderten ein Symbol für Seele, Auferstehung, Transformation, sowie ausgewogene Schönheit.
Die Veränderung in unserer Umwelt und um uns herum ist spürbar.
Unsicherheit und Frust machen sich breit und bis hin zur Ausweglosigkeit können diese Veränderungen in unser Leben hinein wirken.
Wer jetzt in seiner Mitte ruht, wird den Weg aus der SCHEINbar unaufhaltbaren Neuordnung von Sicherheit und Geborgenheit ruhig und gelassen überstehen.
Nichts bleibt so, wie es war, aber Alles ist möglich!
Die Frage, die sich hier auftut: Welche Richtung  wollen Sie einschlagen.
Up and down? oder Up and Up only!!!
Es wird Zeit, sein Leben selbst in die Hand zu nehmen und die Macht, die in Ihnen steckt zu entfachen!